Time and Materials Pricing Model
Time and materials (T&M) pricing model is used to charge the client for the number of hours spent by the team. The invoiced amount is calculated as the number of hours multiplied by the hourly rate. The hourly rate may vary for different clients, different work types (design, marketing, development), different employees level (senior, middle, junior) etc.
Clerk Invoices gives you a big flexibility in charging clients by T&M model!
Every invoice item has its own time and hourly rate. You can enter time spent manually or import time from Jira. Time is imported for the selected Invoiced Dates: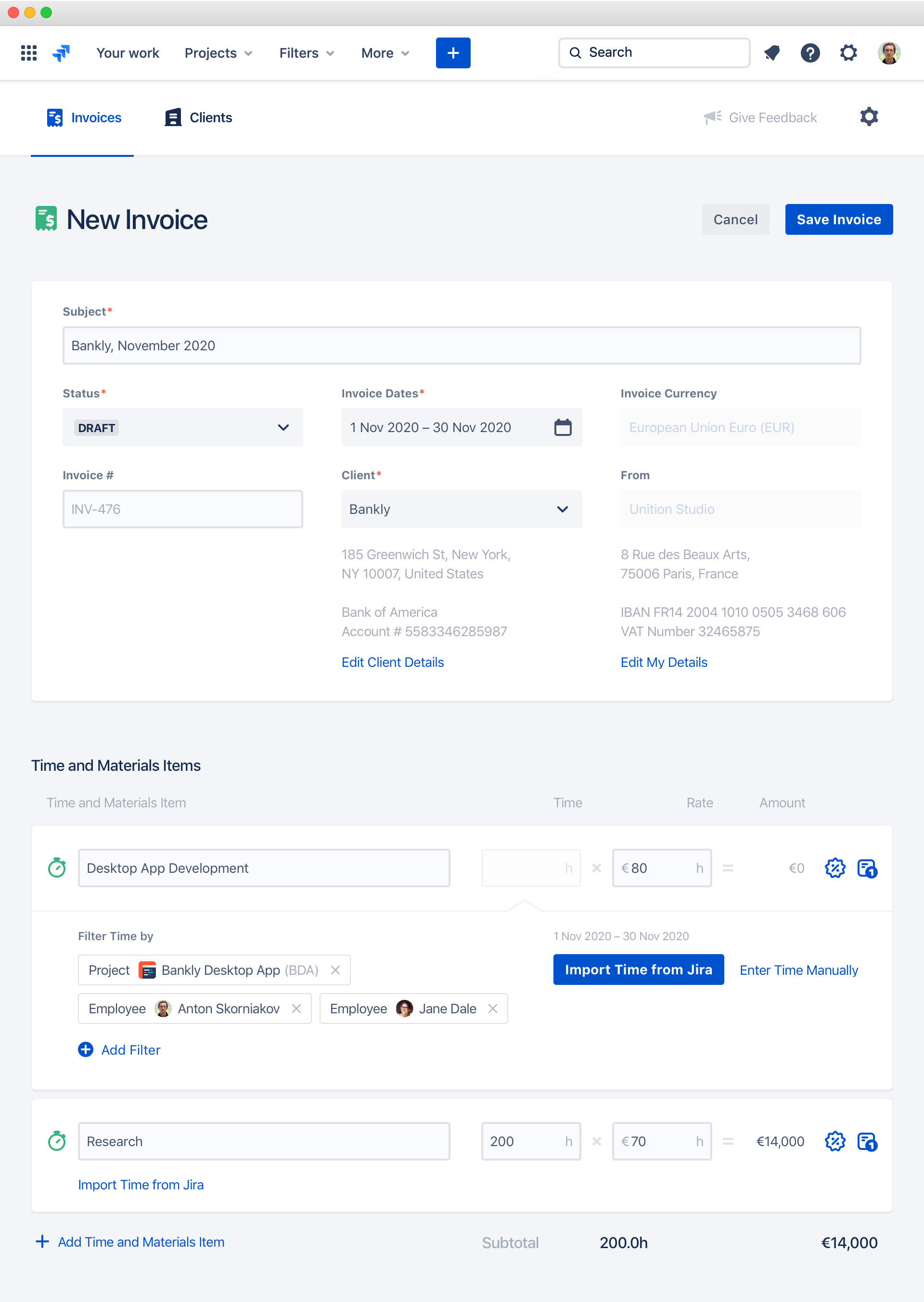 Thanks to the deep integration with Jira, you can filter imported time in lots of different ways to cover all your needs. You can filter time by Project, Employee, Issue Type, Version, Component etc. You can even filter imported time by JQL using Jira Filters. That gives the ability to filter time by any Jira filed, including custom fields that you create for you Jira issues!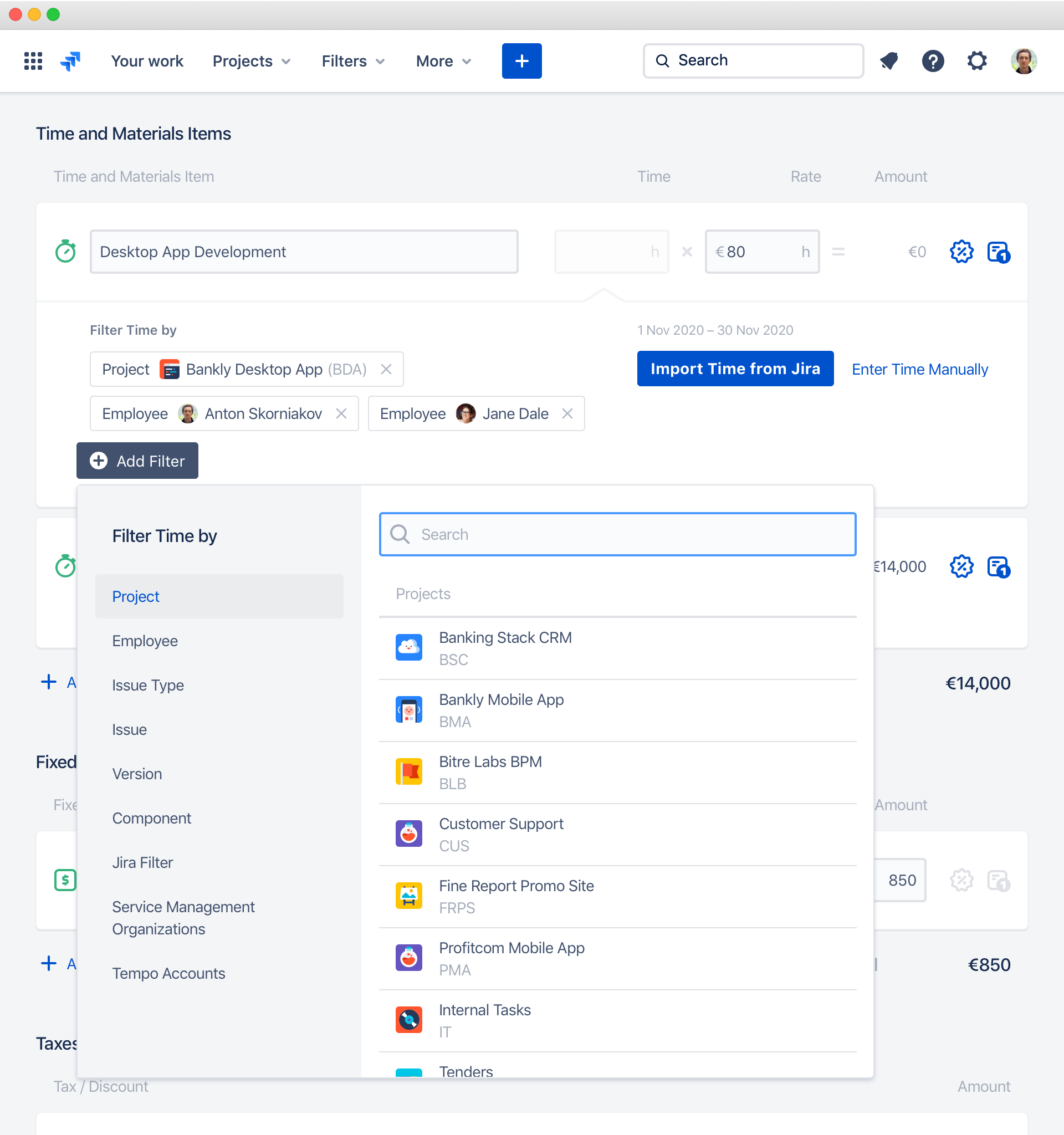 Please read the How Importing Time Works article for more details.