Exporting Invoices to PDF
Export Single Invoice to PDF
Any invoice has the Export menu that allows you exporting invoice to PDF.
If the invoice has time reports, then you will have an option to export invoice and time reports as a ZIP archive. Each time report will be exported as a separate PDF file.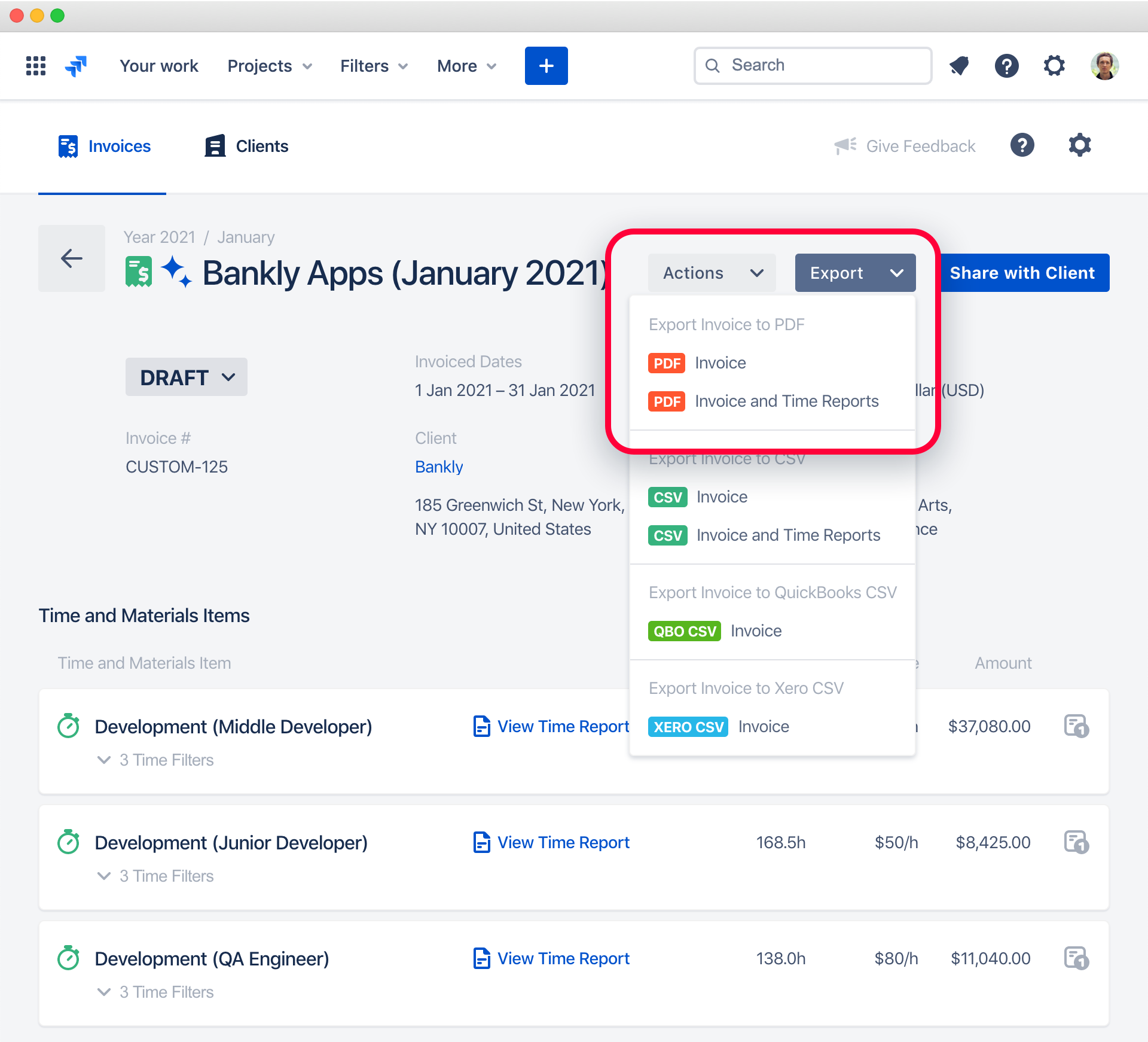 Export Multiple Invoices to PDF
You can select multiple invoices and export them the following ways:
Invoices as separate PDF files
Invoices and time reports as separate PDF files
Invoices merged into one PDF file. Useful if you want to print them all at once.