Managing Clients
A client is a person or organization who pays for the invoices. In this article, you will get an understanding of how to create, view, edit and delete clients.
List of Clients
To view a list of clients, just go to the Clients main menu tab. For every client in the list, you could see amount totals, amounts graph and number of invoices: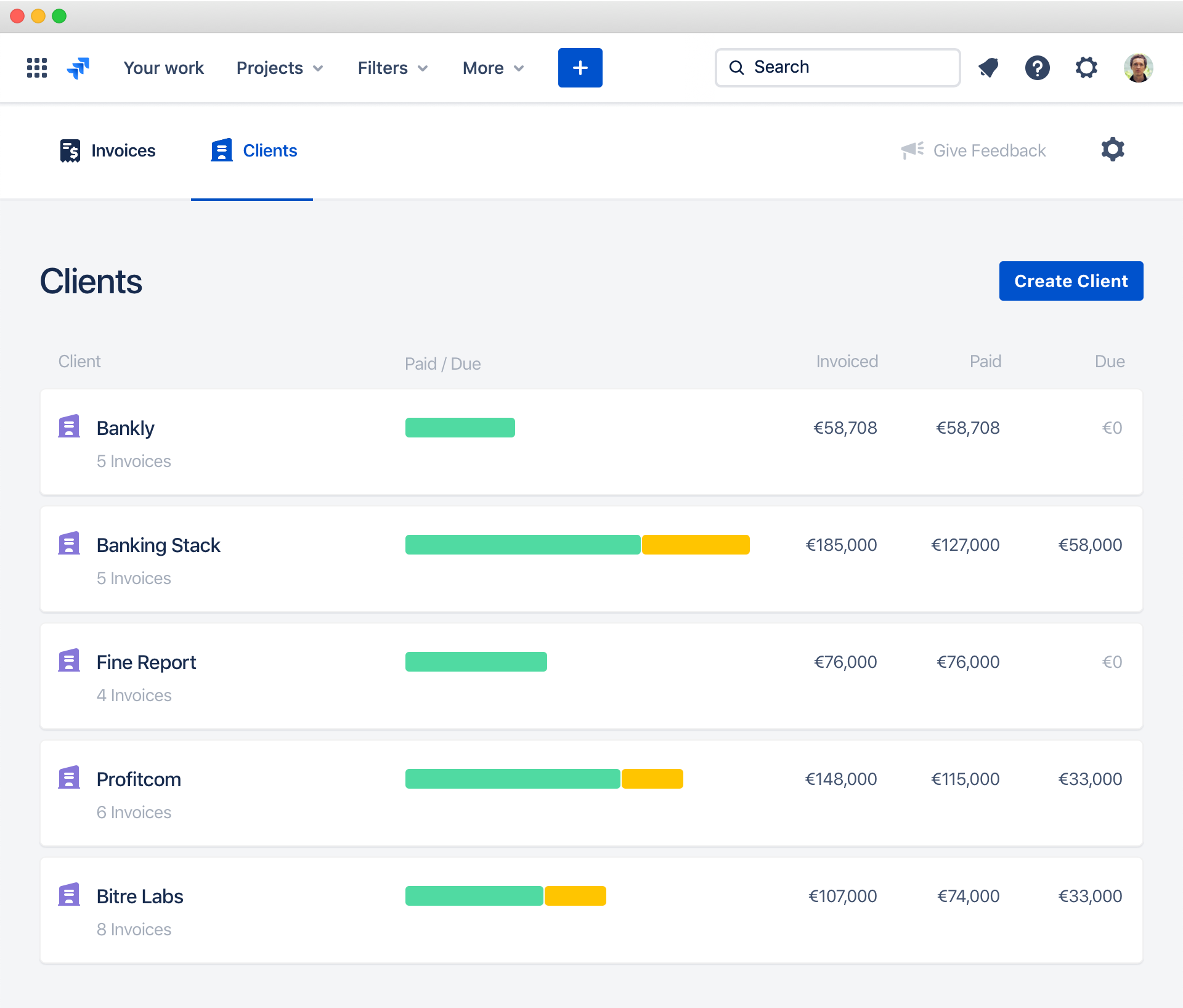 Viewing Clients
Clicking on the specific client in the list will open the client details page. That page has a list of invoices and invoice templates, plus amounts total for the selected client: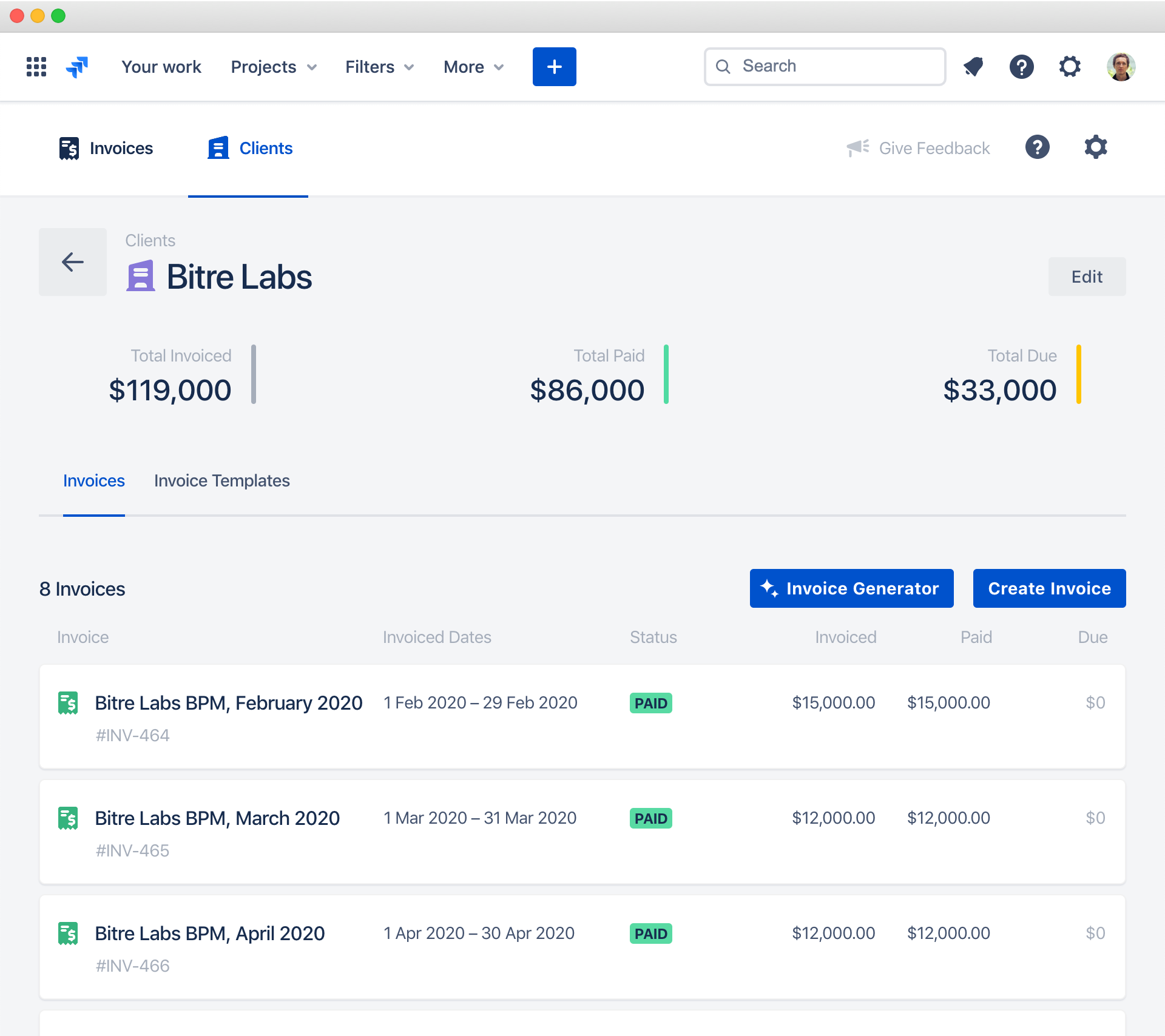 Creating or Editing Clients
To create a new client, just click the Create Client button in the list of clients
To edit the existing client, click the Edit button on a client page
Both create and edit client windows look like this: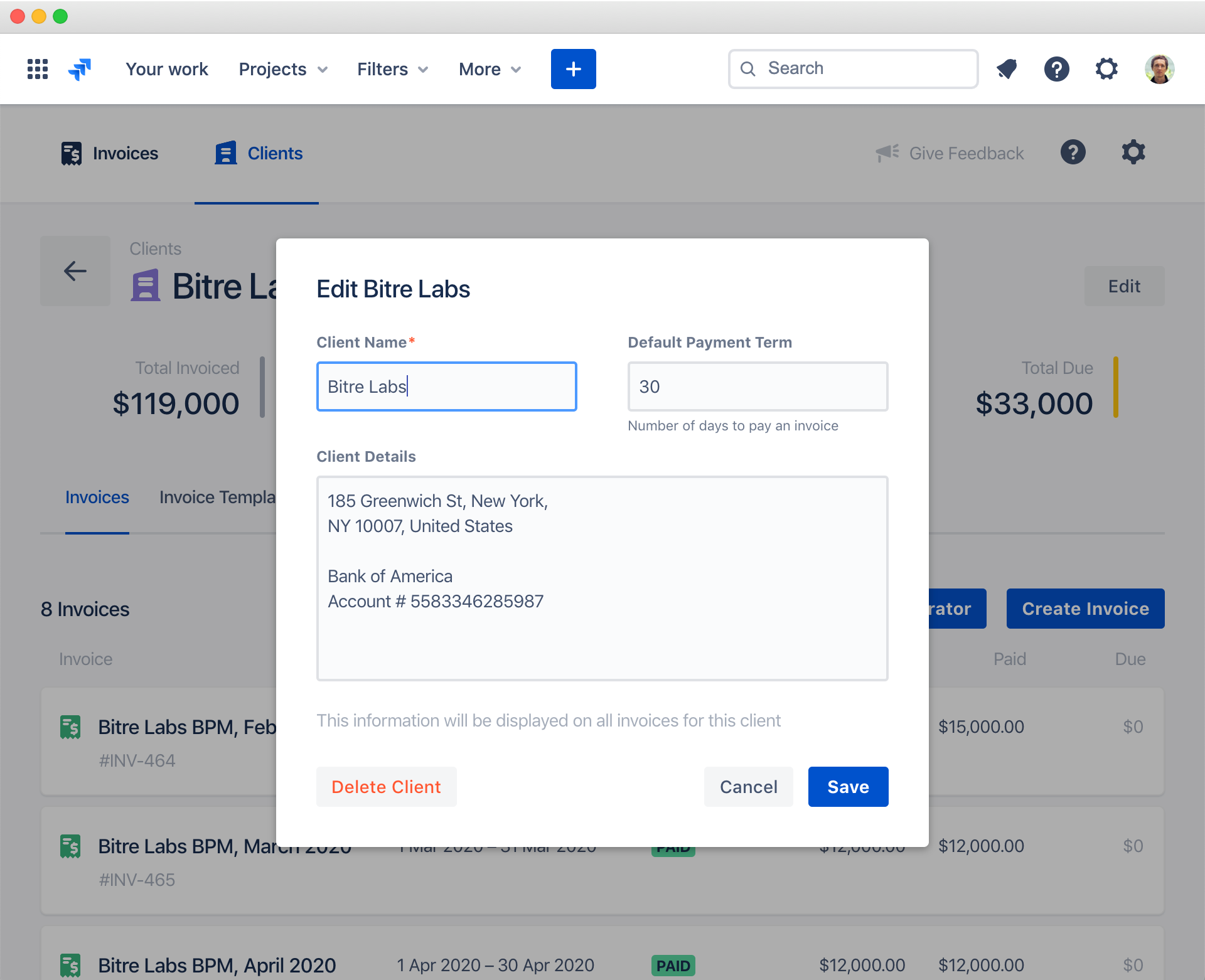 Every client has the following fields that are displayed on all invoices of that client. That fields will also be visible on the invoices that you share with the client:
| | |
| --- | --- |
| Field | Description |
| Client Name | The name of the client. |
| Client Details | In this field, you can put client's company address and other legal information, like bank details, VAT/taxpayer number etc. |
| Default Payment Term | Number of days to pay an invoice. This field is used to calculate default Due Date for all new invoices of the client. |
Deleting Clients
To delete a client, just open the client's edit window and click Delete Client.
Deleting a client will also delete all client's invoices and invoice templates. This can not be undone.

Note